What began with a humble group of like-minded teachers in Beaumont, Texas, has blossomed into the institution you know and love as Education First Federal Credit Union. Over the decades, we've grown tremendously all the while maintaining our commitment to uplifting and empowering our members - like you.
Welcome to Education First - where no one comes last.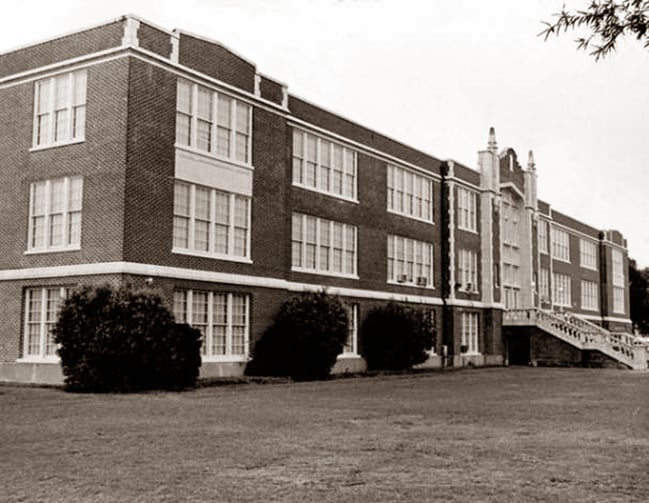 Our Story
Credit Where Credit is Due.
In December 1951, teachers at South Park Schools pooled their resources under Mr. Joel D. Wrotan's direction and made a motion to form South Park Teachers Credit Union - which dedicated itself to benefitting teachers in the Beaumont school district.

For over a decade, the credit union operated out of Mr. H.D. Peavy's classroom while he served as president and treasurer. Quickly, membership grew to several hundred which included the Beaumont Independent School District , all private schools in Beaumont and Lamar Institute of Technology. With this expansion, we evolved into the Teachers Credit Union of Beaumont.
In 2006, we became Education First and made it our mission to serve anyone who lives, works, worships or attends school in Jefferson, Hardin, Jasper, Newton, Tyler, and Orange counties.
At our core, we're true to our Southeast Texas roots. We serve the community that made us who we are and we work hard to improve members' financial well-being and providing the tools and technology to meet ever-changing needs.
When you join Education First, you're part-owner of a credit union with an impressive legacy and ongoing investment in your future.
Our Mission
To be the best financial institution; providing service beyond expectations, building lifelong relationships, one member at a time.
Leadership
Meet the dedicated team behind Education First Federal Credit Union. Learn more about their passion for creating security, improving lives and giving back to the community.
Learn More
Why Us?
At Education First FCU, we understand our members - because we're just like you: People with drive, dreams and aspirations for a brighter future. These days, having dependable finances creates security - even in the worst of times, and no one prioritizes security more than us. But don't just take our word for it:
Hear what members have to say.
"Our family lost all our vehicles due to Tropical Storm Imelda. Education First FCU made the pre-approvals for our new vehicles such an easy process!"
- Diana Griffin, October 2019
"The people here are the most helpful and friendly staff I have worked with. They will take care of you."
- Theresa Ousley, June 2022
"My husband and I recently opened an account for a new car loan. Education First was quick and went above and beyond to make sure my husband and I were satisfied. They had the lowest interest rate around!"
- Leslie Spell, June 2019
"I like Education First. It is convenient and years ago I was in a bind. I was trying to go to school and did not have the funds. Called to speak to member services and a loan officer answered and helped me. Some call it luck I call it a blessing. I never forgot that."
- Taken from a Member Survey, 2022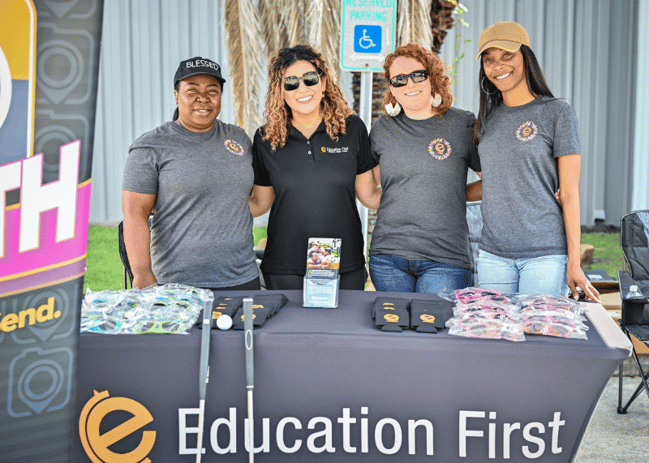 Community Involvement
We do more than give members the tools for success. We step out from behind the desk and get involved. Check out several ways Education First gives back to the community.
Learn More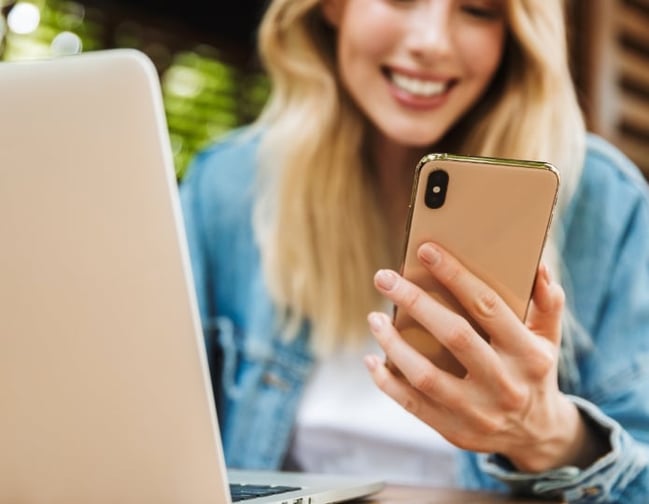 Join Us Today!
Ready to invest in a brighter, more secure future for yourself? We are. Join Education First Federal Credit Union and take the first step toward putting your future first.
Learn More
Have Questions? We're Here to Help.