Real Estate Investment Loans

Looking for Added Income? Look into a Rental Property.
A house, condo or townhouse can provide shelter for you and your family. Or it can provide a nice, reliable source of income if you rent it out to others. Education First is eager to help all types of investors get involved in the booming Southeast Texas rental market by offering low-cost loans for single-family or multi-unit properties.
Real Estate Investment Loans
It's money well spent when you can profit from the rent. Most investors can take a tax deduction on the interest they pay on the loan, just like the tax break you get on mortgage interest charges of your own home.
Loans to Purchase or Cash-Out Refinance
A reliable source of income with tax benefits.
Borrow up to 80% of the investment property value
Repayment terms up to 15 years with a balloon payment option available with max amortization of 25 years, dependent on loan amount
Apply Now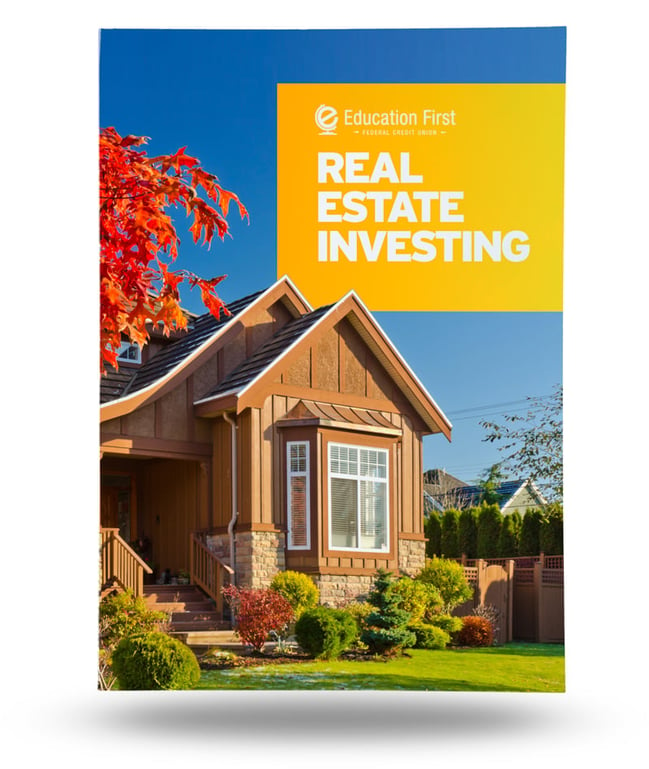 Real Estate Investing eBook
The concept of real estate investing is simple: An individual or a business purchases a piece of real estate for the purpose of making money. There are a number of ways you can profit from real estate investing, and you can learn them all in this article.
Download Now
Handy Tools at Your Disposal.
Calculate your budget, see and compare the latest rates and discover what perks you gain for being a member of Education First Federal Credit Union.
Have Questions? We're Here to Help.