Mutual Funds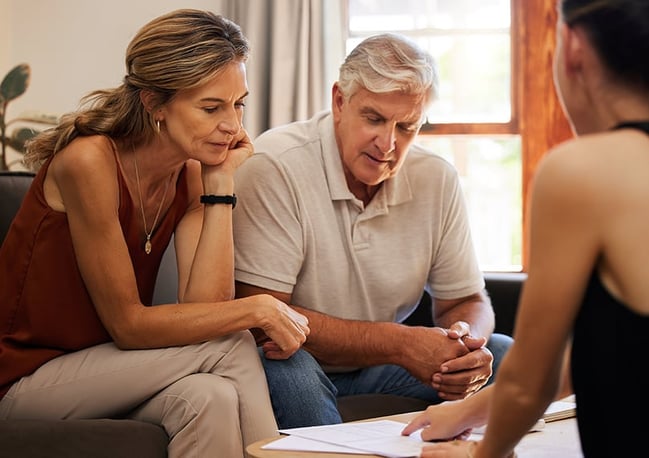 Mutual Funds
Mutual funds are professionally managed pools of investments that allow participation by a number of investors. Investors participate proportionally in the gains and losses of the fund. Mutual funds provide an opportunity for the average investor to participate in a broadly diversified portfolio of investments and are offered by prospectus only. The prospectus contains important information about the fund, including fees, charges and expenses. There are many kinds of mutual funds from which to choose, each one based on a set of investment guidelines.
To find out which mutual fund makes the most sense for you, connect with an advisor with Education First Financial Group.
Contact Us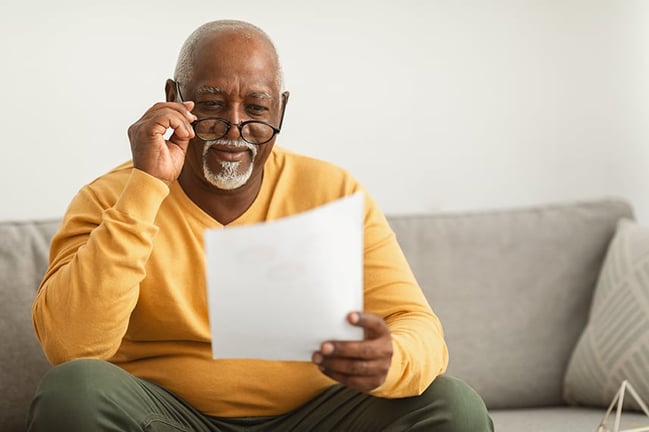 Money Market Mutual Fund
You'll hear the term "rate" used, but Money Market Mutual Funds don't pay interest. They pay dividends to shareholders. These dividends are often expressed as a rate of return.

When you're invested in a Money Market Mutual Fund, the fund tries to maintain a per-share value of $1, and your return fluctuates with the net asset value of the fund's holdings. The dividends you receive from money market mutual funds are taxed as ordinary income unless you're invested in a tax-exempt fund. An investment in the Fund is not insured or guaranteed by the Federal Deposit Insurance Corporation or any other government agency. Although the Fund seeks to preserve the value of your investment at $1.00 per share, it is possible to lose money by investing in the Fund.
Is a Money Market Mutual Fund right for you? Find out by speaking to a member of the Education First Financial Group today.
Get Started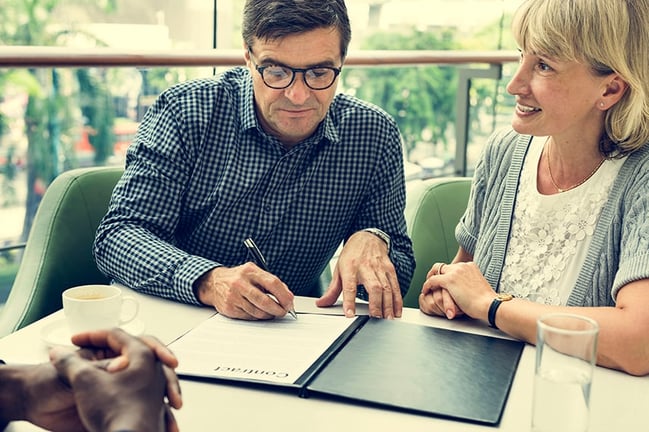 Bond Funds
Bond funds are designed to produce regular income for shareholders by investing primarily in corporate or government bonds. Like any mutual fund investment, you'll match the funds' objectives and style with yours.

Some strive to produce steady returns with less volatility. Some offer the possibility of higher yields. One of the main things investors look for in a bond is its tax status and tax-free income. There's no federal tax on municipal bond distributions and no state or local tax if you live in the municipality that issues your "muni."​ An increase in interest rates may cause the price of bonds and bond mutual funds to decline.
Take a look and ask questions. We've got the answers. We'll help you determine if Bond Funds are a good fit for your retirement goals.
Let's Connect
Stock Funds
These mutual funds invest in a portfolio of individual stocks and seek primarily to increase the value of an investment through appreciation. Your profits on stock funds are taxable unless they're in certain tax-qualified retirement accounts or education accounts. (Whatever you do with stock funds, make sure to consult your accountant or tax planner.)
Investing in mutual funds involves risk, including possible loss of principal. Fund value will fluctuate with market conditions, and it may not achieve its investment objective.
Exchange Funds

Exchange Traded Funds, or ETFs, are similar to mutual funds but trade like individual stocks. You can invest in large and small cap ETFs, a U.S. stock ETF, or an international stock ETF. They're passively rather than actively managed, so they often have lower fees than mutual funds.​
ETFs trade like stocks, are subject to investment risk, fluctuate in market value, and may trade at prices above or below the ETF's net asset value (NAV). Upon redemption, the value of fund shares may be worth more or less than their original cost. ETFs carry additional risks such as not being diversified, possible trading halts, and index tracking errors
Handy Tools at Your Disposal.
Plan for your college journey and take control of your finances - explore our college savings and loan calculators, compare lending rates, and connect with an experienced professional at Education First Financial Group.
Representatives are neither a tax advisor nor attorney. For information regarding your specific tax institution, please get in touch with a tax professional. For legal questions, including a discussion about estate planning, please consult your attorney.

Securities and advisory services are offered through LPL Financial (LPL), a registered investment advisor and broker-dealer (member FINRA/SIPC). Insurance products are offered through LPL or its licensed affiliates. Education First Financial Group are not registered as a broker-dealer or investment advisor. Registered representatives of LPL offer products and services using Education First Financial Group, and may also be employees of Education First Federal Credit Union. These products and services are being offered through LPL or its affiliates, which are separate entities from, and not affiliates of Education First Federal Credit Union. Securities and insurance offered through LPL or its affiliates are:
| Not Insured by NCUA or Any Other Government Agency | Not Credit Union Guaranteed | Not Credit Union Deposits or Obligations | May Lose Value |
| --- | --- | --- | --- |
| | | | |
The LPL Financial registered representative(s) associated with this website may discuss and/or transact business only with the residents of the states in which they are properly registered or licensed. No offers may be made or accepted from any resident of any other state.
Check the background of this investment professional on FINRA's BrokerCheck.
Education First Federal Credit Union (EFFCU) provides referrals to financial professionals of LPL Financial LLC ("LPL") pursuant to an agreement that allows LPL to pay EFFCU for these referrals. This creates an incentive for the EFFCU to make these referrals, resulting in a conflict of interest. EFFCU is not a current client of LPL for advisory services. Please visit https://www.lpl.com/disclosures/is-lpl-relationship-disclosure.html for more detailed information.
Have Questions? We're Here to Help.