Our C.A.F.E is Like an
MBA for Kids
We're sure you're doing a great job as a parent. But who can't use a little help? That's why we offer this free and fun financial literacy program for kids. Children can learn how to save, spend and manage money through printed and online activities. It's an investment of a little time that could pay dividends for a lifetime.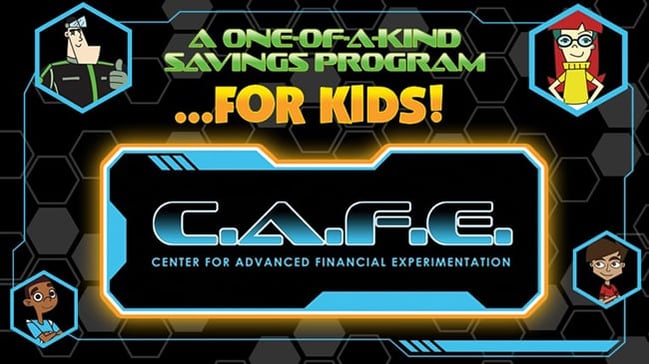 It's fun and games with a financial focus.
Our name, of course, is Education First. So, it's no coincidence we provide educational activities for Southeast Texas families. The Center for Advanced Financial Experimentation (C.A.F.E.) program helps to create a community of educated consumers who can best benefit from all the services our credit union has to offer.
Financial education program developed for children ages 12 and under.

Members receive a C.A.F.E. Activity Book, Account Card, Top Secret Training Quarterly C.A.F.E. newsletters and birthday cards throughout the year.

Online component consists of games assigned to engage and educate young people.

Parents receive monthly emails about our C.A.F.E. program, too.
Teach them All Year Round!
It's never to early to teach your little ones the importance of savings. As a member of our C.A.F.E. Savings Program, kids receive access to things like C.A.F.E. games, awesome monthly prizes, and birthday cards. Get them started with C.A.F.E. to start building their financial savings!
Have Questions? We're Here to Help.