Your Ultimate College Guide

Elevate Your Education.
Navigate the financial challenges of college with our comprehensive ultimate college financial guide. From filling out the FAFSA and understanding student loans to budgeting and finding scholarships, this downloadable resource covers everything you need to know to financially succeed in college. Whether you're a high school student just starting to think about college or an undergraduate looking for ways to save money, our guide has something for you. Get your copy today and take control of your college finances!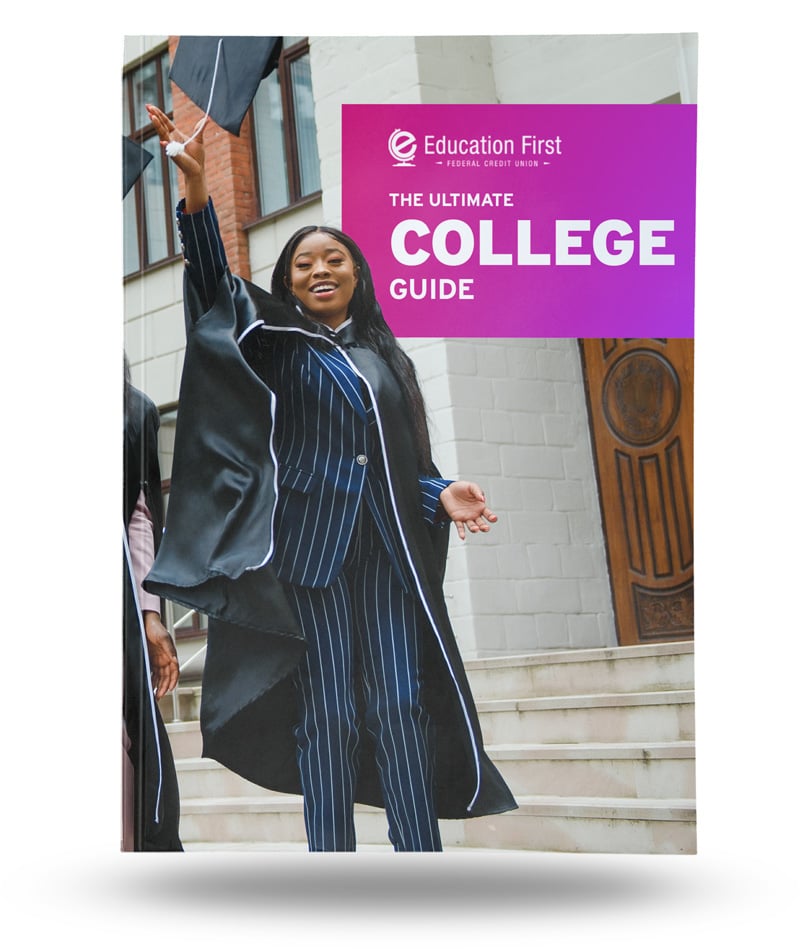 Handy Tools at Your Disposal.
Calculate your budget, see and compare the latest rates and discover what perks you gain for being a member of Education First Federal Credit Union.

Have Questions? We're Here to Help.