The Ultimate Guide to Debt Consolidation

Minimize Debt. And Doubts.
Are you feeling overwhelmed by multiple outstanding debts? Consolidating your debts into one manageable loan can be a great solution to get your finances back on track. Our "Ultimate Guide to Debt Consolidation" eBook is a valuable resource that can help you understand the different options available for consolidating your debts and how to choose the best one for your situation. Download our eBook now and learn how to take control of your debt, reduce your monthly payments and become debt-free in no time.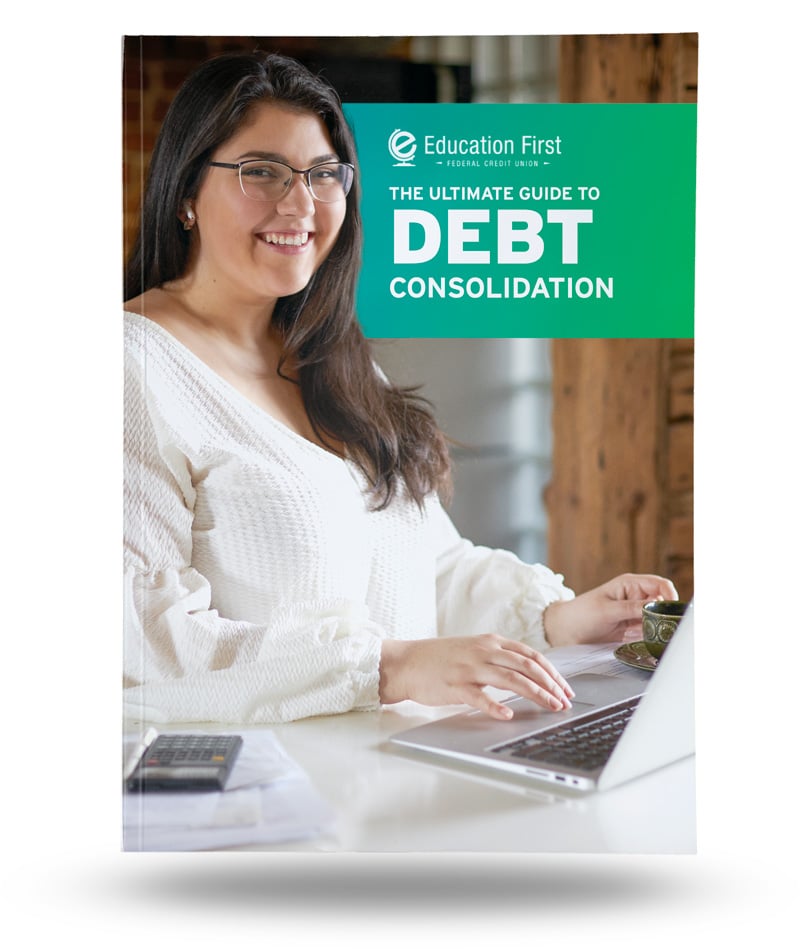 Enter your information below to download your FREE eBook: The Ultimate Guide to Debt Consolidation
Handy Tools at Your Disposal.
Calculate your budget, see and compare the latest rates and discover what perks you gain for being a member of Education First Federal Credit Union.
Have Questions? We're Here to Help.