Real Estate Investing eBook

It's on the House.
Investing in real estate can be a lucrative way to grow your wealth, but it can also be a complex and risky endeavor. That's why Education First Federal Credit Union has created a comprehensive guide to help clear the air. In this guide, you'll learn about the different types of real estate investments, how to assess the potential return on investment, and what to consider before making a real estate purchase. Whether you're a seasoned investor or just starting out, this guide has the information you need to make informed decisions about your money. Download our guide today and take the first step toward building your financial future.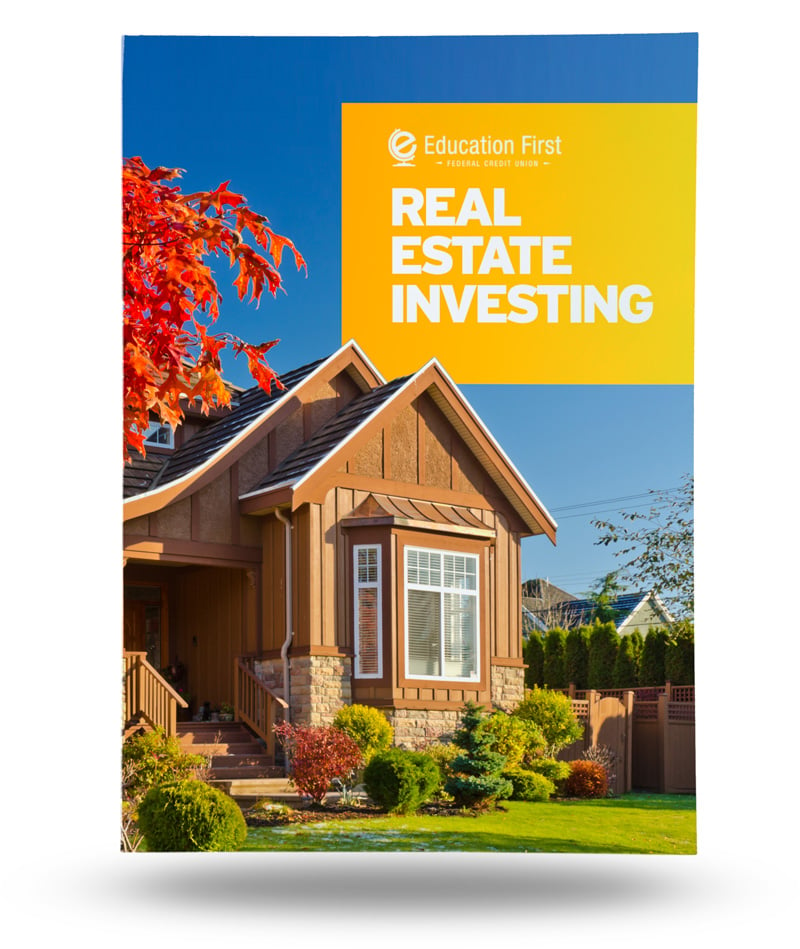 Handy Tools at Your Disposal.
Calculate your budget, see and compare the latest rates and discover what perks you gain for being a member of Education First Federal Credit Union.
Have Questions? We're Here to Help.