Buying and Keeping a Car eBook

Get it in Gear.
Buying and owning a car can be a big financial commitment, but it doesn't have to be overwhelming. Education First Federal Credit Union has created a guide to help you navigate the process from purchase to preservation. In this guide, you'll learn about the different types of cars available, how to shop for a car and what to consider when making a purchase. You'll also find tips on how to maintain and care for your car, as well as how to save money on gas and insurance. Download Education First Federal Credit Union's "Buying and Keeping a car" guide today and get the knowledge you need to make informed decisions about your next vehicle.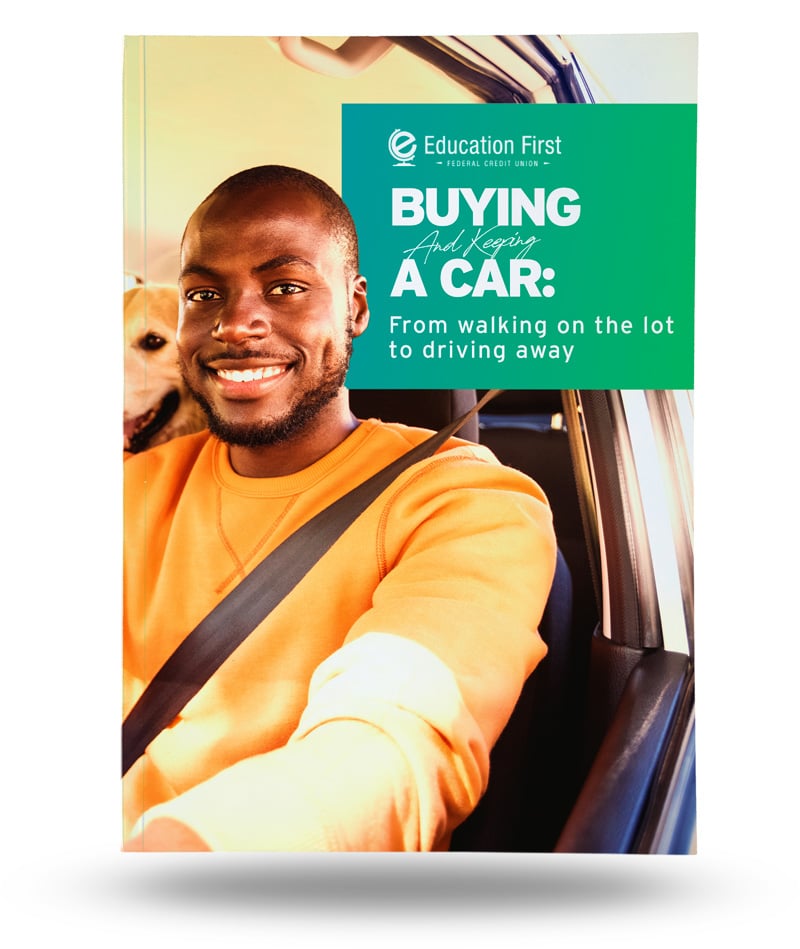 Handy Tools at Your Disposal.
Calculate your budget, see and compare the latest rates and discover what perks you gain for being a member of Education First Federal Credit Union.
Have Questions? We're Here to Help.