First-Time Car Buyer Program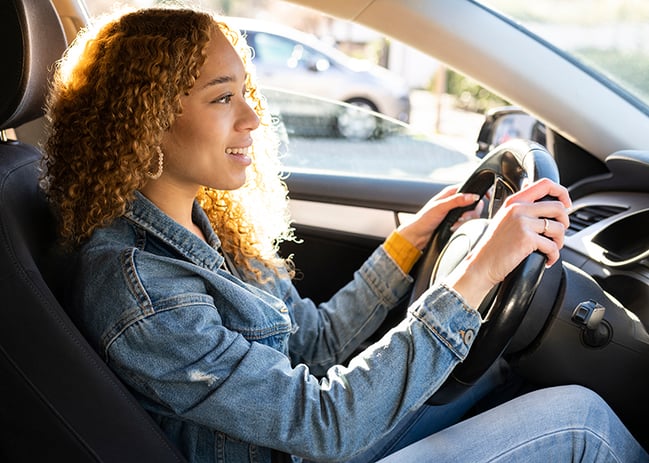 Just starting out? Get rolling with our First Time Car Buyer program.
If you've never financed a vehicle before, it's easy to feel overwhelmed. That's why we're here - to put you in control and help you cruise into the right loan.
There's no pressure from dealer financing because Education First handles everything. Plus, you can build up your credit score while paying off your auto loan at our great rate. After one year of on-time monthly payments, you may be eligible to refinance at an even lower rate. Win-Win!
Don't grind your gears. We'll put you in motion.
Need to buy a vehicle but don't want to navigate a complicated financing process?
We understand. That's why we make it easier for first-time auto buyers to get a hassle-free loan within their price range with our first-time car buyer program. Forget all the roadblocks others put in your way. Ours is the fast lane to what you want.
Financing through Education first Questions:
Are there perks?
Finance up to $25,000
Financing available up to 95% of the NADA value
Repayment plans for up to 60 months.
May be eligible to refinance at a lower rate after one year of on-time monthly car payments.
Am I eligible?
If you have never financed a vehicle before, you may be eligible for a First-Time Auto Buyer loan.
What do I need?
No Credit? No biggie. A cosigner can guarantee your loan.
Proof of full-coverage insurance is required prior to funding
Handy Tools at Your Disposal.
Calculate your budget, see and compare the latest rates and discover what perks you gain for being a member of Education First Federal Credit Union.
Have Questions? We're Here to Help.