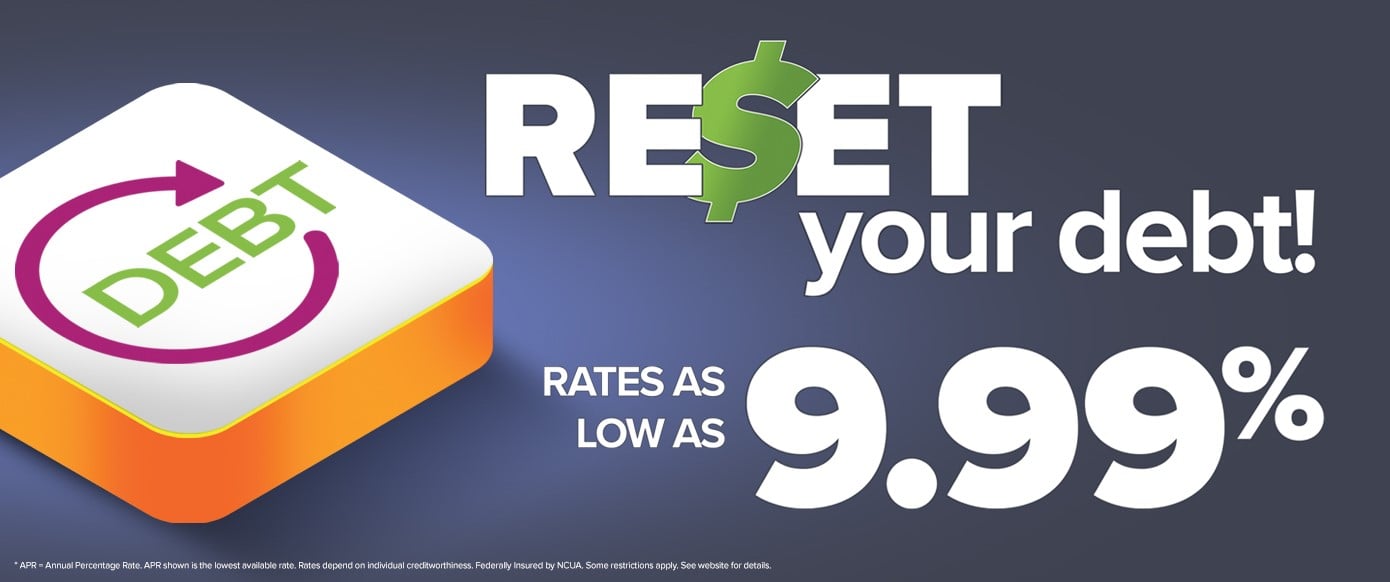 ---
Trying to dig yourself out of debt can often seem like an impossible task - especially when most of the payment is going towards interest. That's why consolidating multiple balances and/or high-interest debt to a low fixed-rate personal debt-consolidation loan from Education First can help you end that feeling of never getting ahead.
A personal debt consolidation loan is different from a credit card balance transfer because the payment won't change from month to month. You'll know upfront exactly what your projected payoff is - from day one - and it offers the ability for many people to pay off debt faster.
Flexible Repayment Terms

Borrow up to $50,000**

No balance transfer or closing fees

Pay off debt faster
Want to know how much you can save? Use our debt consolidation calculator, then apply online to reduce your stress - and your debt, today!

Don't wait - this rate won't last forever.


Questions? We're here to help! Stop by one of our seven locations or give us a call at (409) 898-3770.



*APR = Annual Percentage Rate.
**9.99% APR promotional rate is based on individual creditworthiness. Maximum loan amount is based on individual borrower's creditworthiness and financial qualifications. Maximum loan term is 24 months. Promotion does not apply to existing Education First loans or credit card balances. The minimum credit score to qualify for promotional 9.99%APR rate is 620. Loan proceeds must be used specifically for debt consolidation in order to qualify for special 9.99% APR promotional rate. Offer valid beginning March 15, 2023. Limited time promotion. Terms and conditions are subject to change without notice.
Handy Tools at Your Disposal.
Calculate your budget, see and compare the latest rates and discover what perks you gain for being a member of Education First Federal Credit Union.
Have Questions? We're Here to Help.