Casual Fridays with a Greater Purpose
Our employees turn workdays into a chance to raise money for good causes.
Blue Jean Friday Community Donation Grants
At Education First FCU we are passionate about giving back to our community. We turn workdays into opportunities to raise money for worthy organizations in our communities.

Three Grants will be given in the amount of $4,500 each.

Applicants must be classified as a 501(c)(3) organization.

Organizations requesting support from the Blue Jean Fund must serve a community within Education First FCU's field of membership.

Download and print the required Grant Application Certification and Affidavit. This will need to be notarized and uploaded into the application.

Apply Now
Giving back to Local Organizations one Friday at a time.
Education First FCU established the Blue Jean Friday Fund in 2015, and since then, we have proudly donated over $58,000 to support both local and national organizations. In the past, our dedicated employees took charge of deciding which organizations to support, but we acknowledge that there are countless worthy causes throughout Southeast Texas that may have slipped under our radar.
That is why we have reinvented our funding process by introducing a grant program. This revamped structure includes an application process that enables 501(c)(3) organizations within our field of membership to apply for funding. Our goal is to forge lasting relationships with these organizations and continue making a positive impact for years to come.
Every Friday, employees have the chance to make a meaningful difference in their community by contributing cash donations to our Blue Jean Fridays Fund. Not only does this allow them to dress comfortably in denim, but it also enables us to support worthy organizations in our communities.
By participating in this initiative, our dedicated team members demonstrate their passion for giving back and their commitment to making a positive impact.
Our online application will be available from September 1, 2023, until October 31, 2023. Organizations are required to submit their funding requests along with a proposed use for the funds. Grant applications will ask for additional details such as a project description, expected outcomes, impact, and the project's vision.
A committee comprising EFFCU employees will assess grant applications based on a scoring rubric to determine the winners. The 2023 grant recipients will be notified by mid-November, and EFFCU will present the funds on Giving Tuesday.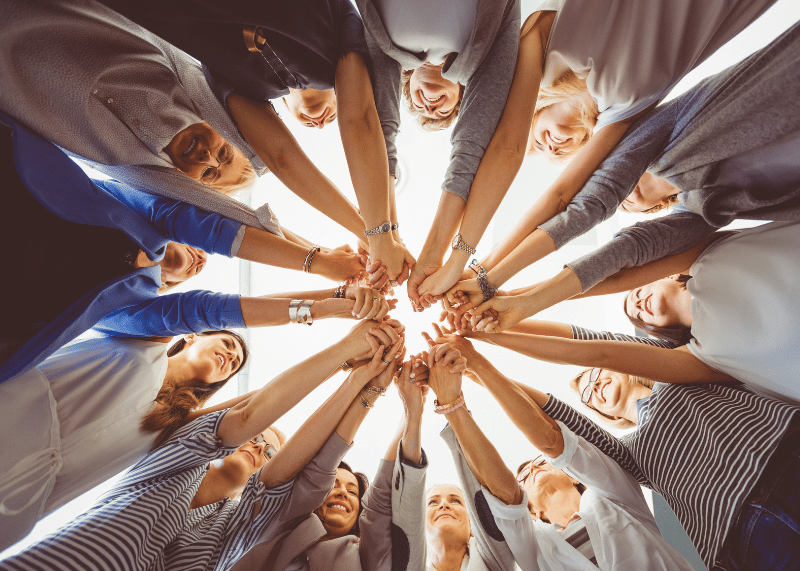 The money adds up quickly - to date, we've donated $58,000 to both local and national organizations.
Past Donations
Crisis Center of SETX - EFFCU Employees committed $4,383 for new clothing and toiletries for victims of sexual assault when presenting at an area hospital.
Sleep in Heavenly Peace - EFFCU Employees committed $4,383 to SHP, to help support in the construction of beds for kids location in Southeast Texas.

Harvest House

- EFFCU Employees committed $4,383, and helped advance their work to provide a space of hope, healing, and a new life program to participants.
Homer Drive Elementary- Employees committed $9,082.57 to support the build of a new ADA-accessible playground for the elementary school.

The Shorkey Center - EFFCU committed $4,392.50 to help purchase needed supplies including: a water heater so families can shower before and after aquatic therapy, a new electric safety gate for the preschool playground, a new reception lobby desk and new lobby seating.
Education First Employees Impacted by Tropical Storm Imelda– Tropical Storm Imelda dropped a lot of water on Southeast Texas in 2019. The damage of this storm affected many, including our own employees. The Blue Jean Fridays Fund went back to employees affected my Tropical Storm Imelda in 2019.
Cape Fear Elementary School, North Carolina– This school had incurred extensive damage from Hurricane Matthew in 2016 and have not fully recovered when Hurricane Florence hit the area in 2018. After seeing the massive damage incurred by Hurricane Florence, Education First Federal Credit Union (EFFCU) announced that their employee donation fund, which typically is directed to a local charity in Southeast Texas, would go to help a school in North Carolina. These funds helped to restore their outdoor classroom.



Family Services of Southeast Texas - Employees committed funds to purchasing gifts to fill the Christmas store at the women's shelter. This store is set up so that children have the opportunity to select gifts to give their mother on Christmas.
Education First Employees Impacted by Hurricane Harvey– Hurricane Harvey effected many homes in Southeast Texas in 2017, including those of our own employees. The Blue Jean Fridays Fund went back to employees affected my Hurricane Harvey in 2017.
Southeast Texas Foodbank – employees contributed $4,700 to the Southeast Texas Foodbank to help with their mission to feed those in need in Southeast Texas.
Handy Tools at Your Disposal.
Calculate your budget, see and compare the latest rates and discover what perks you gain for being a member of Education First Federal Credit Union.

Have Questions? We're Here to Help.